The latest addition to the family is one that offers multi-room, connected monitoring, designed especially for homes that are serious about healthy air.
Our House Kit will make it easier for families to gain visibility into indoor air contaminants and minimize the risk of health concerns like asthma, allergies, and headaches.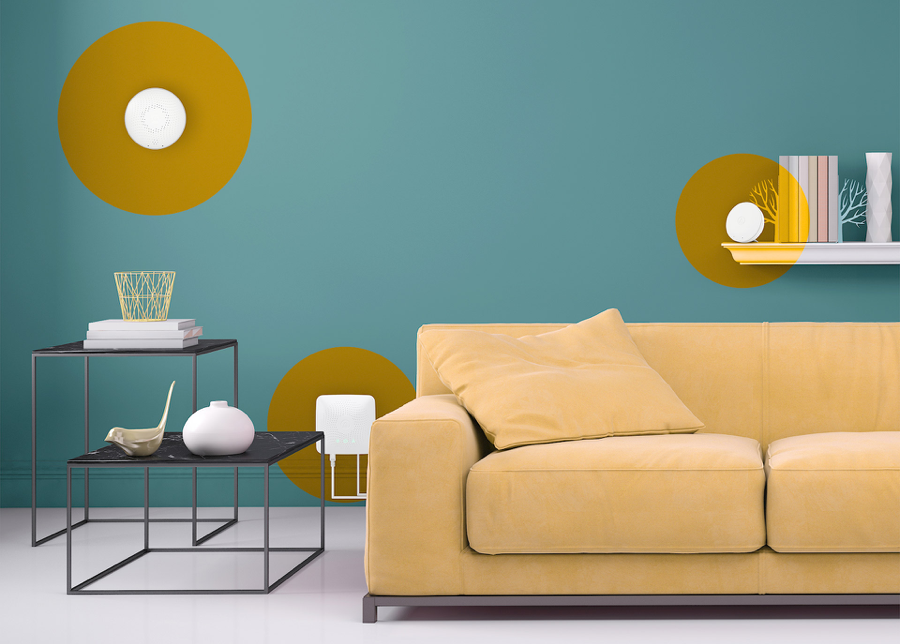 The Airthings House Kit has everything you and your family need to gain insights and take control of the air you breathe in at home. This multi-room kit includes Wave, Airthings' first smart radon detector, Wave Mini, for measuring airborne chemicals (VOCs), humidity, and temperature, and Hub, which brings everything online for on-demand access to your data, any time, anywhere.
The air at home has never been more important
With working from home becoming the new norm, more people are becoming aware of how indoor air quality impacts their health. Poor air quality is responsible for a wide range of health issues including headaches, allergies, skin irritation, respiratory diseases like asthma, and more. Read our top tips on how to stay productive and healthy when working from home here.
Monitoring what's in the air we breathe is the first step to ensuring a healthy home. From dangerous levels of radon to indoor pollutants found in everyday products like candles or detergents, knowing when these pollutants get dangerously high is key to take the right actions and reduce their effects.

What does our CEO think?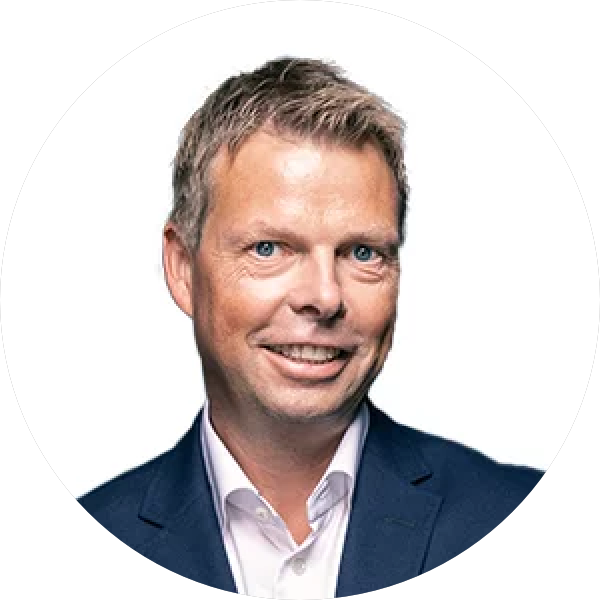 "We spend 90 percent of our time indoors, where the air quality is up to five times worse than outside," says Øyvind Birkenes, CEO of Airthings.
"Many indoor pollutants are odorless and undetected until symptoms arise. With radon being the number one cause of lung cancer among non-smokers, we believe that understanding and monitoring indoor air quality is key to ensuring a healthy home."
How can it help me?
With the Airthings House Kit, you can now achieve peace-of-mind about the air in your homes 24 hours a day—even when you aren't there. By simply connecting Hub to the internet and setting up the monitors using the Airthings Wave App, and via the online Airthings Dashboard, you can get complete access to long and short term data as well as tips to reduce indoor air hazards, optimize ventilation and save energy.
A smarter and connected home
With the addition of the Airthings Hub, integrations with Google Assistant, Alexa, and IFTTT are now easier than ever, offering a new layer to home automation. You can set alerts, receive air quality measurements, or control thermostats and air purifiers to optimize the indoor air based on their data—taking out the guesswork and knowing their loved ones safe and healthy.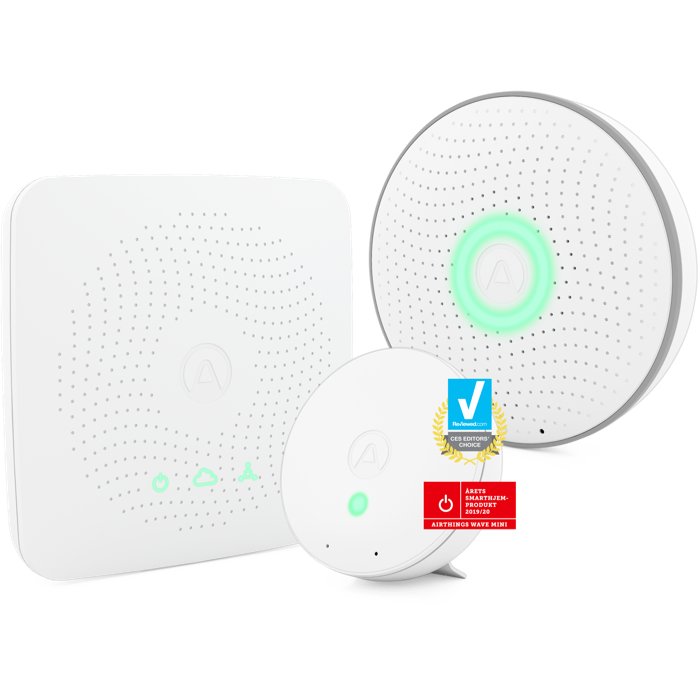 House Kit
Get yours today!
Radon and indoor air quality system for multi-room, connected monitoring.