Hay fever has a strange name. As a nurse adviser at Allergy UK points out, "It is an allergy to grass, not hay, and it doesn't produce a fever". Its official name is, in fact, Allergic Rhinitis. Although many may not have heard of this name, they will notice the symptoms: a congested or runny nose, frequent sneezing and itchy red eyes. In addition to allergens in the air, pollen exposure triggers this allergy. The bad news? The pollen count is rising. According to a study by Leonard Bielory, M.D. climate change is predicted to considerably increase the pollen count by 2040.
As Allergy UK explains "It can significantly affect the quality of life, work and school performance and attendance, and is a risk factor for the development of asthma. Allergic rhinitis has tripled in the last 20 years".
The good news? We have compiled our top five tips for preventing pollen from ruining your day. Plus owners of Airthings connected devices have free access to the Airthings Dashboard, which tells you the amount of PM10 particles (including pollen) in your local area. Give these tips a try and let us know how you got on at our Facebook, Twitter or Instagram.
Top five tips for pollen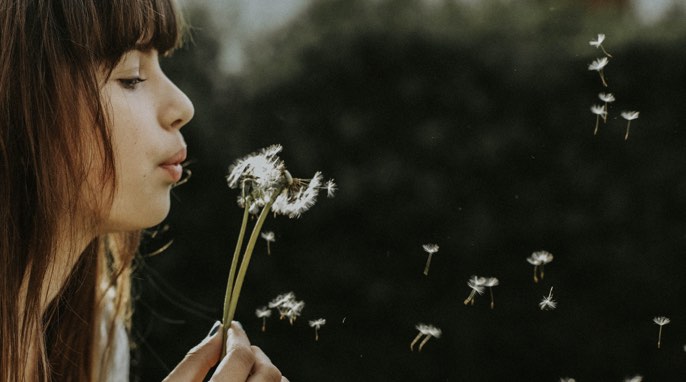 Find out which types of pollen you are allergic to. According to the UK's National Meteorological Office (Met Office), there are around 30 different types of pollen. They explain that the pollen season has three main types of pollen, which can be further broken down specifically to individual plants. Tree pollen is most common late March to mid-May. Grass pollen mid-May to July. Weed pollen is most common at the end of June to September. Do you know someone who has recently moved, then suddenly started experiencing hay fever symptoms? This can often be because the new location means that they are exposed to a new type of pollen and discover the allergy. Speak to a health care professional about your options regarding hayfever testing and diagnosis. This will allow you to plan for and prevent everything from annoying to bad allergic reactions.
Vaseline barrier. Vaseline or a petroleum jelly substitute is a simple, affordable household product that can really help reduce hay fever symptoms. Applying a small amount around the nostrils will help trap pollen before it enters the body and causes an allergic reaction.
Clean and tidy. After a day outside in high pollen season, Allergy UK recommends showering, washing your hair and changing your clothing once you arrive home. This helps to reduce the amount of pollen you carry with you indoors. Similarly, hoovering regularly and wiping down surfaces with damp cloths will reduce the amount of pollen able to get into your home. Regularly washing your hands can also be of great benefit. Finally, on high pollen days, avoid drying wet clothing on an outdoor clothesline. This will help prevent the pollen from attaching to your clothes and affecting you later.
Maintain great indoor air quality. HEPA filters can be easily installed in car vents and vacuum cleaners and there are even portable air purifiers that filter the entire room. The New York Times tested out six of the most popular air purifiers here. Similarly, making sure windows and doors are shut when pollen counts are highest, (usually peaking around midday then gradually falling), will help prevent pollen from entering the home.
Check the pollen count. This can be done in two ways, pollen forecasts and pollen counts. Knowing when and where the pollen levels are high will allow you to act accordingly. For example, warmer and dryer days tend to have a higher pollen count whereas cooler and wet days are much lower. The rain helps to wash the pollen from the air.
Great sources to check the pollen count in your area:
Airthings Dashboard. Airthings Wave, Wave Plus and Wave Mini owners have free access to their local, live pollen count via the Airthings Dashboard on top of indoor air quality data. The information is listed on the outdoor air tile under the PM10 particles and is sourced from BreezoMeter with real-time data.
Sources: