Keep reading, check out our other articles below!
Asthma is a condition that inflames the airways that carry air in and out of your lungs.
It causes symptoms like coughing, wheezing and breathlessness. Certain 'triggers' may make these symptoms worse by irritating your airways and making them narrower, as the muscle around them contracts1.

It's estimated that asthma affects as many as 339 million people worldwide, spanning all ages and causing both mild and severe symptoms for sufferers1.5. The complaint is on the rise; in the US, for example, rates of childhood asthma have more than doubled since the 1980s3. Curiously, while more girls have asthma than boys, statistics show that for adults, it is more common in women than in men4.

The exact causes of asthma are unknown, but it tends to run in families, particularly when there is a history of allergies or smoking. And in developed countries at least, asthma often goes alongside other allergies like eczema and hay fever5.
Children are more at risk of asthma if they were born prematurely (before 37 weeks), especially if they needed a ventilator to help them breathe. Likewise, the condition has been linked to pollution and occupational hazards, like chemicals or dust6.
Some of the top 'triggers' that cause flare-ups of asthma include dust mites, cigarette smoke, and damp or mold7.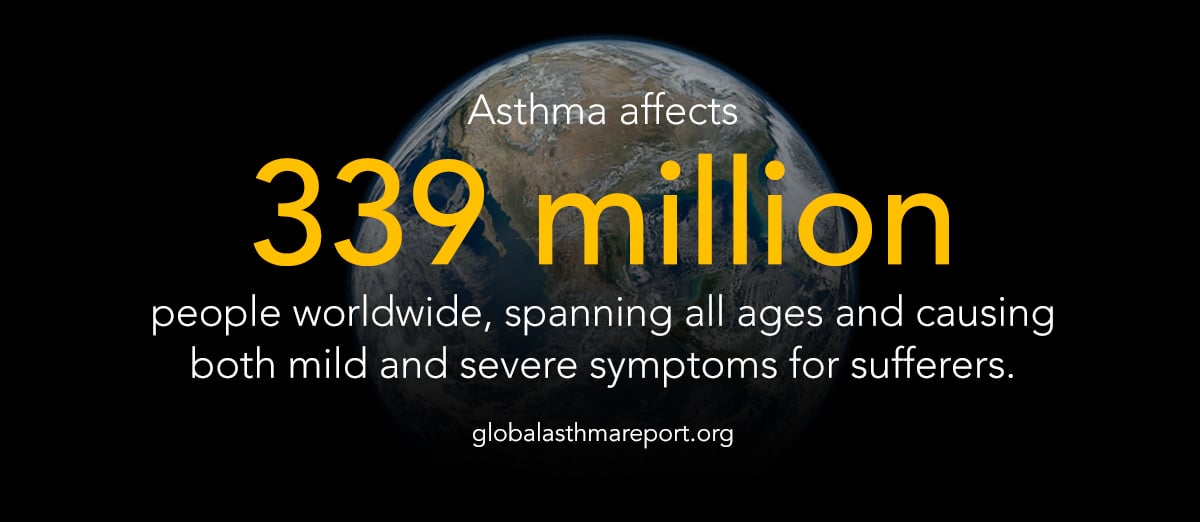 Next, find out how air quality and allergens affect asthma in our latest article →