With the alarming increase in wildfires, it's natural to worry about how these fires even if they aren't directly on your doorstep. Concerningly, wildfire smoke can travel hundreds or even thousands of miles and negatively impact the air quality of an area for weeks on end. It can often feel like you're powerless against the unrelenting forces of nature. Every year people have to leave their homes to flee these destructive blazes, and an average of 7.2 million acres of land is impacted in the U.S. alone each year. Stopping the causes of these wildfires and defeating them at their source is the long-term solution, but in the short term how can people protect themselves from this polluted air?

Fortunately, there are steps one can take to safeguard their home and loved ones from wildfires' destructive impacts and air-polluting qualities. Research shows wildfires and the subsequent contamination of air can have long-lasting effects on outdoor and indoor air quality, posing health hazards for all who breathe this air. Local governments, the EPA, and regional news weather stations frequently report on wildfires in their area and issue warnings accordingly. However, concerning indoor air pollution during wildfires, there's a lot more you can do to ensure the air you breathe is safe from the toxins which exist in the smoke-saturated outdoor air. In this article, we provide essential tips and strategies to help you shield your home against the perilous air conditions associated with wildfires. By implementing these measures, you can establish a healthier indoor environment and mitigate potential harm caused by smoke, carbon dioxide, and particulate matter.

Tips to protect against wildfire air:
First and foremost, follow your local government's advice including when to remain indoors and avoid unnecessary travel. On top of this, here is our curated list of top tips to help with wildfire smoke indoors.
1. Keep windows and doors closed
The Environmental Protection Agency (EPA) recommends keeping windows and doors closed if you're in a wildfire zone. Naturally, in some parts of the world, this means that your home could become very warm. They go on to suggest that you can use fans and air conditioning to stay cool. If you cannot stay cool, seek shelter elsewhere.
2. Air purifiers
When smoke levels are particularly high, experts often encourage people to stay indoors with the windows and doors closed. However, the indoor air needs to be properly maintained as well. Air purifiers with HEPA filters can catch particles and chemicals, keeping them away from you and your loved ones.
3. Help prevent the bad air from coming in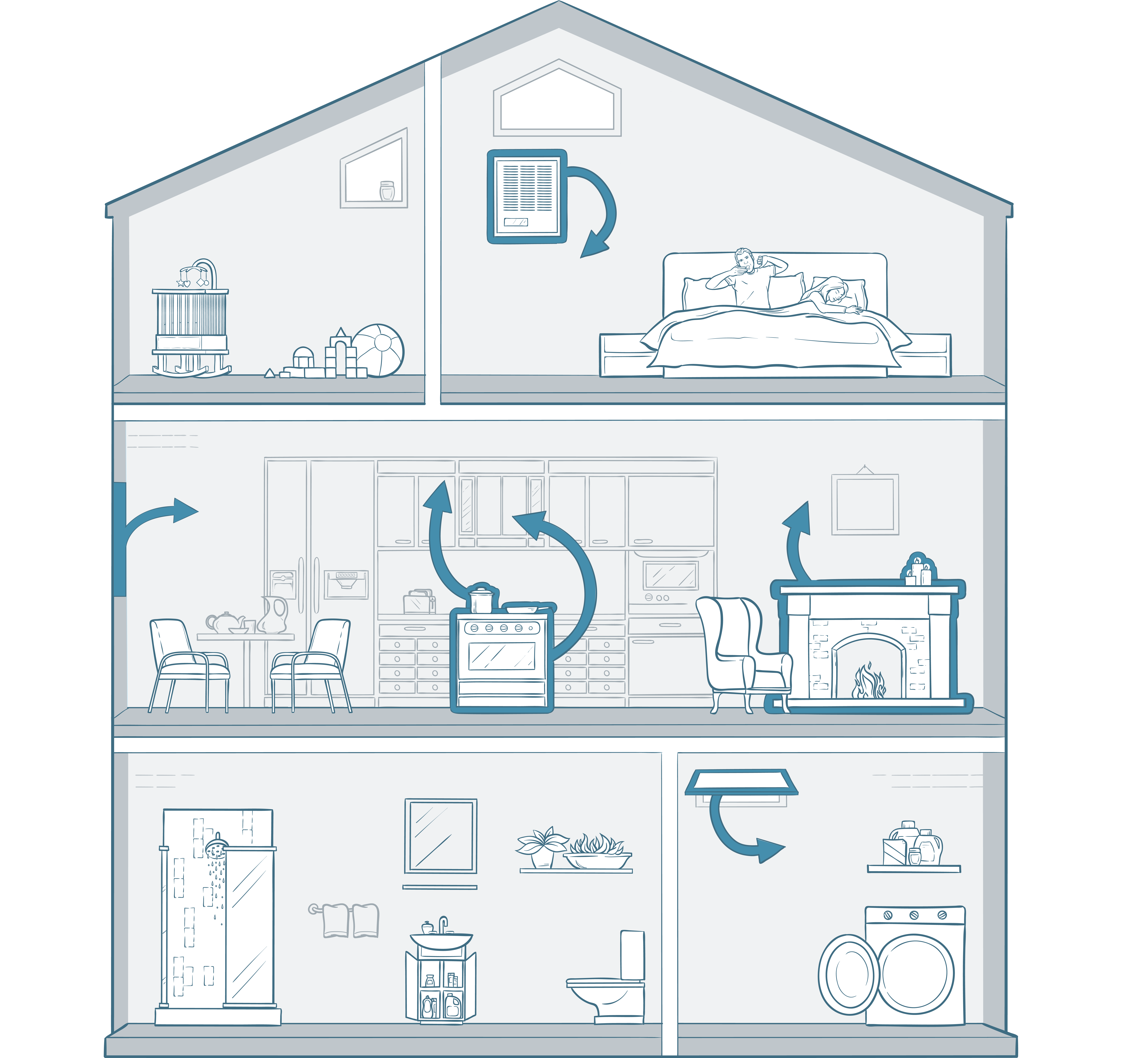 Every home is different. So the EPA has provided different solutions to prevent the polluted wildfire air from coming into your home. They say:
If you have an HVAC system with a fresh air intake, set the system to recirculate mode, or close the outdoor intake damper.
If you have a window air conditioner, close the outdoor air damper. If you cannot close the damper, do not use the window air conditioner. Make sure that the seal between the air conditioner and the window is as tight as possible.
If you have a portable air conditioner with a single hose, typically vented out of a window, do not use it in smoky conditions. If you have a portable air conditioner with two hoses, make sure that the seal between the window vent kit and the window is as tight as possible.
4. Keep an eye on particulate matter
Particulate matter, or PM, isn't just one contaminant or pollutant. It's a range of particles of dust, dirt, and liquids that become suspended in the air. Some of these are large enough to see, like smoke from wildfires. but the most harmful are smaller, invisible particles. The healthier the air, the fewer PMs. Learn everything you need to know about particulate matter here →
Find out how you can monitor PMs indoors with View Plus→
5. N-95 dust masks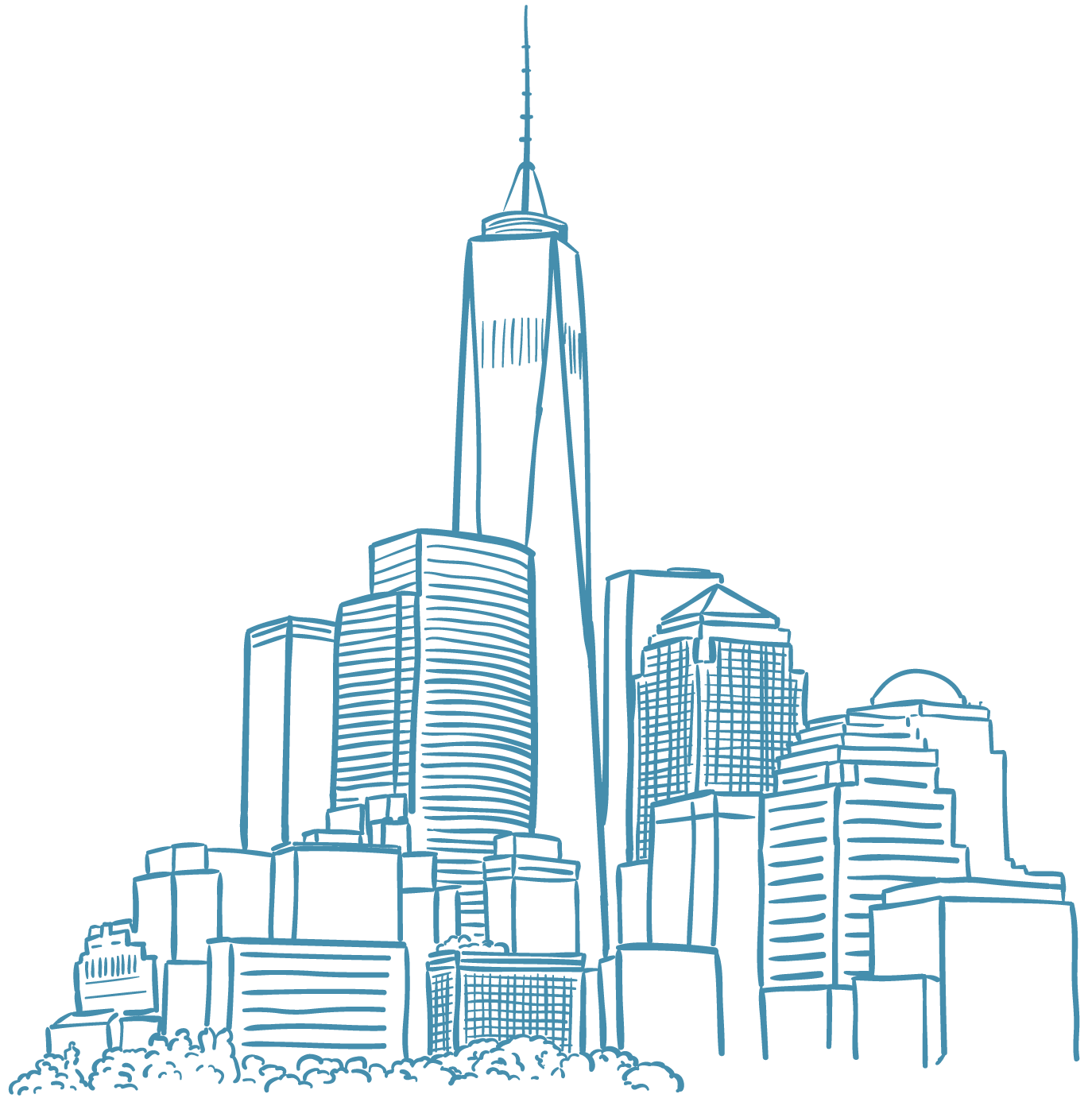 Though the name isn't glamorous, the N-95 rating is a must for ash protection. Other masks that can be typically found in the hardware store are designed for DIY activities and will not protect your lungs effectively from wildfire smoke.
6. Consider carbon dioxide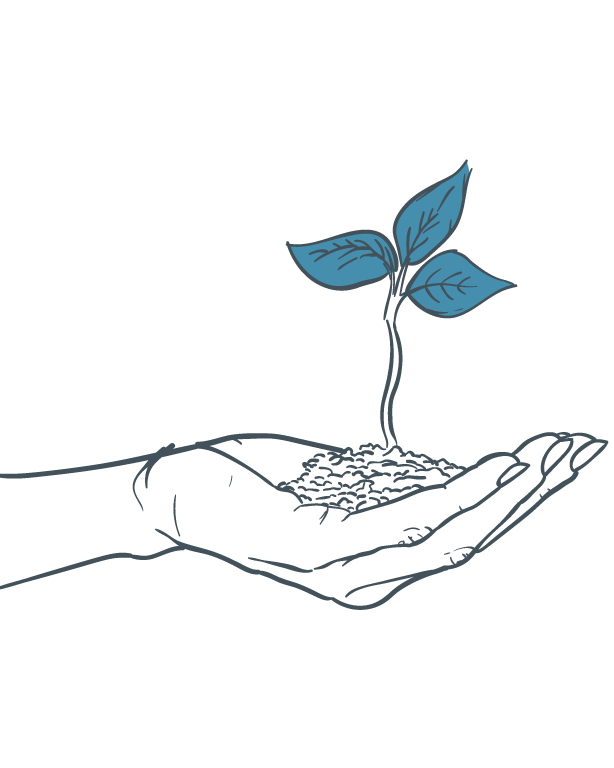 Not to be confused with carbon monoxide, forest fires release excess CO2 into the atmosphere. At the same time, the trees that would have taken in CO2 to produce oxygen through photosynthesis are destroyed. This is bad for the environment and bad for your health. By monitoring CO2 indoors, you can ensure you can breathe easily.