One topic on the tip of everyone's tongue is wildfires. Their unprecedented increase in recent years has created a global outcry. As climate change raises the earth's temperature, the dryer conditions are perfect for the easy spread of fires.
Some are experiencing this issue first hand, whilst others are coming together to help those in need. As the experts battle the blaze and many put their heads together to combat climate change, one question remains, what can we do to protect against wildfire air?
The answer is not a simple one. Of course there is no easy fix to this issue, but there are a few things you can do in the home to help minimize risk. Read on to see how this is not just a localized issue and for tips to help the air you are breathing in at home.
Are wildfires a localized problem?
Unfortunately, no. For the past three weeks fires have been raging across California, Oregon and Washington. Reports state that the 87 fires have spread across 4.6million acres in 10 states so far, with wide spread evacuation1. California governor told BBC reporters "The debate is over, around climate change"2. The impact of global warming is clear, as the global temperature rises, there is a heightened risk of forest fires and drought.
As we have seen, this problem is not just a one off. Back in 2019, the Kincade fire in California burned 77,758 acres of vegetation and was active for 13 days3.
Similarly in 2018, catastrophic fires also ripped through California with Pacific Gas & Electric Corp set to pay "$1bn (£800m) to local California authorities for wildfire damage blamed on the firm"4. In Hawaii, Maui county residents were also evacuated in July 20195. Alaska's Hauss Creek fire was reported as the Nation's largest wildfire of 20196.

The problem is not isolated to the United States only. In Europe, Spain has recorded its "biggest wildfires in 20 years"7. Wildfire in Scotland is "four times higher than in 2017"8. Evidently, the wildfire spread destroys the forest and surrounding areas. The evacuations and unfortunate casualties are the first of many long-term negative effects that forest fires cause.
The short term effects on indoor air quality are the second. This includes smoke inhalation and immediate respiratory reactions. With the increase of carbon dioxide and particulate matter levels as a direct result of the fires, the air quality in the surrounding area is compromised. On the plus side, long term effects, are relatively low according to the experts.
In light of this, Airthings dive into the few things you can do to protect against wildfire air issues at home.
How can we protect against wildfire air?
1. Keep an eye on Particulate matter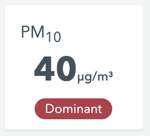 Atmospheric particulates are created from things like forest fires, volcanoes and the burning of fossil fuels. Fine particulates such as PM2.5 can get into the lungs and cause cardiovascular problems. Check the amount of PM2.5 in the outdoor air through the Airthings Dashboard (freely available to all Wave, Wave Plus & Wave Mini customers) and avoid overexposure.
2. Air purifiers
When smoke levels are particularly high, experts often encourage people to stay indoors with the windows and doors closed. However, the indoor air needs to be properly maintained as-well. Air purifiers with HEPA filters can catch particles and chemicals, keeping them away from you and your loved ones9. If you are advised to stay indoors, make sure the fresh air intake is closed to help prevent the wildfire smoke from outside coming in.

3. Watch your toxin and chemical levels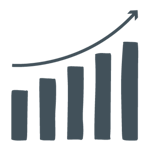 Airthings data scientists have noticed an increase in the average indoor amount of toxins and chemicals (VOCs) around the same time of the forest fires. For the entire West Coast, they found a 33% increase in indoor VOCs10. The trend began in early September, and has continued to climb. This was sourced from anonymous sensor data of 145 devices in Oregon, California and Washington. Therefore, whilst we keep windows and doors tightly closed to avoid outside wildfire smoke, checking the quality of the air inside is also a good idea.
4. N-95 dust masks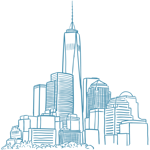 Though the name isn't glamorous, the N-95 rating is a must for ash protection11. Other masks that can be typically found in the hardware store are designed for DIY activities and will not protect your lungs effectively from wildfire smoke.
5. Consider carbon dioxide
Not to be confused with carbon monoxide, forest fires release excess CO2 into the atmosphere.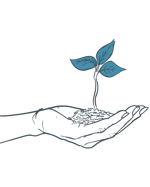 At the same time, the trees that would have taken in CO2 to produce oxygen through photosynthesis are destroyed. This is bad for the environment and bad for your health. By monitoring CO2 indoors, you can ensure you can breathe easily.
For localized steps to reduce risk from wildfire smoke, follow advice as published by the Centre for Disease Control and Prevention in the US, or World Health Organization.