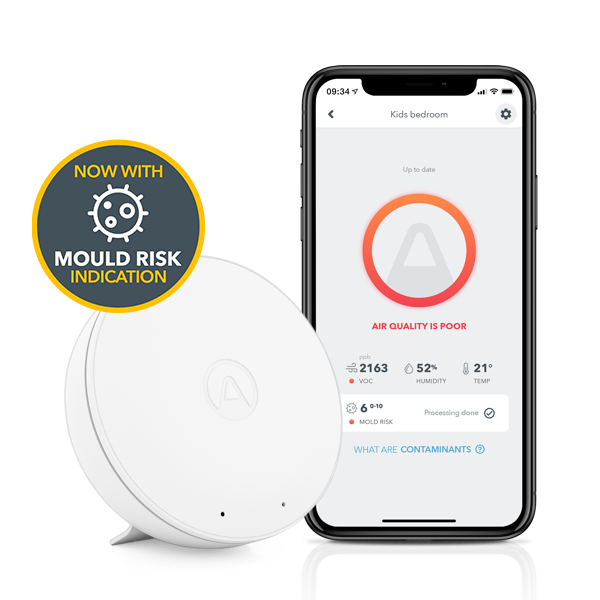 When our CERN scientists created the first battery powered radon monitor, we knew this was just the beginning. We are so excised to introduce to you a new capability to our existing Wave Mini air quality monitor. All Wave Mini devices, including those already in use, now include mold risk indication🎉

The science behind our algorithm

Our Airthings-made algorithm uses existing sensors and historical data to provide the
likelihood of mold growth in an indoor location. With 21% of current asthma cases in the US attributable to dampness and mold exposure1, protecting yourself and your loved ones from dangerous mold damage has never been simpler or more affordable than with Wave Mini.
Originally launched in 2019, Wave Mini has built a reputation amongst consumers and industry experts alike as a small product with the ability to make a big impact, serving as a trusted indoor air quality resource. We deisgned it to provide first-class precision and expertise at an entry-level price tag. The new mold risk indication capability seamlessly compliments Wave Mini's existing product functions of monitoring airborne chemicals, humidity, and temperature.
Can anyone use Airthings mold risk indication?
Wave Mini users now will have insight into another common indoor air pollutant that can significantly impact health and wellness and make small changes to optimize their air quality. Users can rest assured that their Wave Mini is providing them with the most accurate information and guidance possible, as Airthings' mold risk indication is based on the ASHRAE mold index - the leading global organization focused on setting standards for health and safety through air quality.

"Once you see mold, it's too late,"
- Øyvind Birkenes, CEO of Airthings.

"By adding mold risk indication to our Wave Mini, we're offering people the chance to stop mold before it starts, protecting both their health and valuables. If you are looking to optimize your indoor air quality and the overall health of your home, I can't think of a better place to begin than Wave Mini."
How does it work?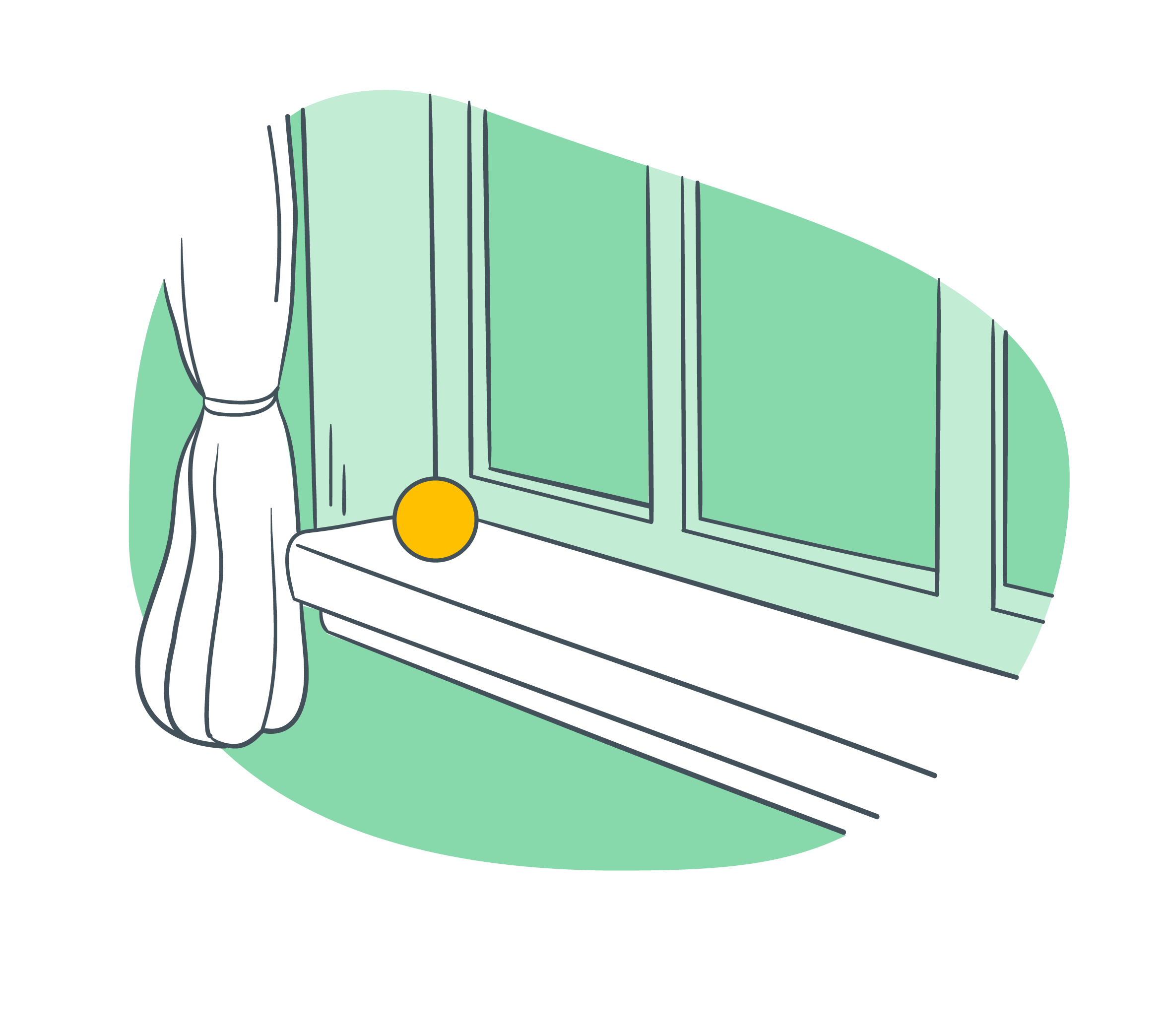 Proper placement of your Airthings Wave Mini is key to ensure you get the best mold risk indication. That's why we have created a quick guide, telling you everything you need to know about this new feature. Find out how to use it here!
More likely to have asthma
Mold is a serious problem in households across the United States, yet most people lack an accessible and easy way to monitor and mitigate it in their spaces. A recent study showed people are 40% more likely to have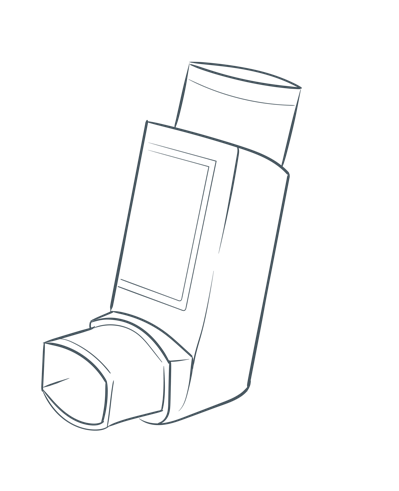 asthma when living in a damp or moldy home2. While some perceive mold as a seasonal issue based on the weather patterns where they live, mold can persist year-round. Mold can form in several ways, including when warm indoor temperatures or humid outdoor air are met with cold surfaces or cooled down, forming condensation. When combined with poor ventilation, these conditions become optimal for the most common varieties of mold to proliferate.
Exposure to mold spores can have direct adverse effects on our health, ranging from common irritations and allergic reactions to more serious issues such as asthma attacks or an increased risk of long-term lung damage. According to a study by doctors from the University of Manchester, there is a strong connection between mold exposure in infants and the development of asthma by age three3. In fact, the only exposure more correlated with asthma onset is maternal smoking.
Mold not only presents a considerable health threat, it can also damage your home. The best way to protect against both the negative health and financial impact of mold is to stay proactive in assessing your indoor conditions. This can be achieved through a monitor such as Wave Mini, which can gauge the likelihood of mold's presence before you can see it – because, after that, it may be too late.
To find out more about mold and its health impacts, read our dedicated mold page here.
Indoor air in the spotlight

In the wake of the global COVID-19 pandemic, the issue of indoor air quality has never been more pertinent. People everywhere are spending more time in their homes than ever before, often at the expense of seeking out fresh air that they are typically exposed to on daily commutes or lunch breaks. With the heightened awareness about how "invisible enemies" such as viruses and airborne pollutants in our air are transmitted, now is the time for people to enhance their understanding of dangerous toxins like mold and how they can be managed efficiently and effectively, through regular monitoring and maintaining healthy humidity levels between 30-60%.
Like all Airthings data, the mold risk indicator is available via the Airthings app and online dashboard where users gain a full understanding of the air quality levels in every room. The Airthings Wave ecosystem of products connects to users' smartphones through Bluetooth or the Airthings Hub, which centralizes and elevates the data from Airthings' products by bringing them online and keeping them constantly connected. This allows users to monitor the indoor air quality anytime and anywhere, even when they are not home. It also integrates with IFTTT and Google Assistant, allowing for a fully customizable smart home experience.
Did you miss our Wave Mini keynote? Catch up now!