The first Consumer Electronics Show (CES) was held way back in 1967, two years before man walked on the moon. The inaugural event showcased the work of Panasonic and Motorola, two brands that would become giants of the tech scene. Since then, innovations such as the VCR, the car stereo, and the camcorder have all made their debut at CES.
One area of focus in recent years has been fitness accessories, an industry that is now valued at nearly $100 billion. This explosion has seen a myriad of gadgets introduced at CES, including smart watches, activity trackers, and calorie counters.
But while these accessories undoubtedly promote a healthy lifestyle, there's a limit to what they can do. They might help us achieve that coveted six-pack or lose those extra pounds before summer, but good health involves more than exercise or nutritional guidance.
To achieve a truly healthy lifestyle, we need to consider our whole environment — and that includes the air we breathe. That's why the Airthings team exhibited at CES 2020, showcasing technology that provides round-the-clock monitoring of your building's environment and sends timely alerts whenever there's a change in conditions and you need to take action.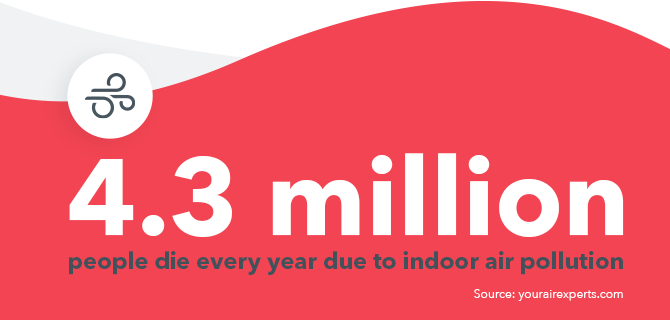 Inside the problem
We spend 90% of our time indoors. Even the most committed exercise junkie, the sort of person who runs marathons for breakfast, will however spend the majority of their lives at home or in their office or workplace. Sleeping and eating take up nearly half our daily time allowance – and most of us have jobs indoors, too.
That means the quality of our indoor air is hugely important. And many of us are failing to get the quality we need. The World Health Organization estimates that 4.3 million people die every year due to indoor air pollution, and America is as big an offender as anyone. According to the EPA, our indoor air is up to five times more polluted than the air we breathe when we step out of the house.
Our indoor atmosphere is contaminated with a variety of gases and particles, some of them natural, others generated by our daily routines. Such contaminants might not sound like anything serious, but their effect can accumulate over time.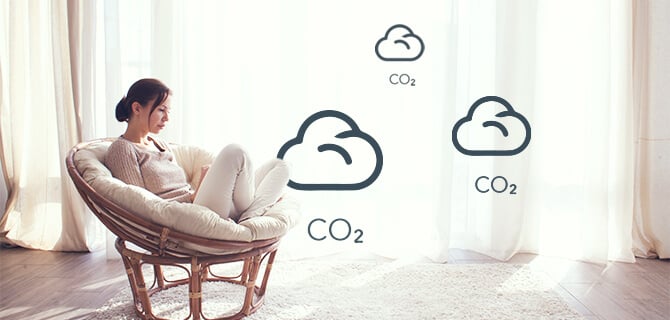 For example, carbon dioxide (CO₂) often builds up in well-insulated buildings, the sort found all over America. High levels of CO₂ can cause headaches, restlessness, and drowsiness, as well as affect our decision making abilities. Poor ventilation can also cause an uncomfortable increase in humidity, which has been to increase the risk of asthma.
On top of this, volatile organic compounds (VOCs), such as formaldehyde, can be emitted by old furniture or the burning of gas and wood. VOCs can cause anything from skin irritation to kidney damage. Then there's the disruption we suffer to our daily lives; tainted air can erode our sleep patterns and eat into our concentration, with its own knock-on effects for our work and personal lives.
Perhaps the biggest problem of all is radon, a gas that occurs completely naturally due to the erosion of uranium in the earth's soil. Radon is odorless and colorless but it's also radioactive, and can lead to serious health damage if left unchecked. In fact, it's currently the biggest cause of lung cancer among non-smokers, accounting for around 21,000 deaths a year in the US and 20,000 deaths in the EU.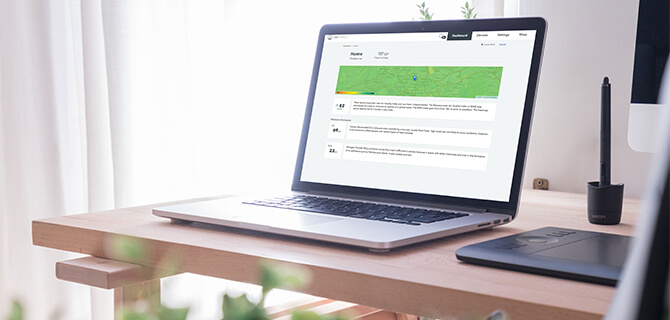 Challenge to be accomplished
However, with the right tools measuring and monitoring your indoor air quality, advising when action is needed, and even giving you tips, eradicating contaminants from your home needn't be troublesome.
At CES 2020, the Airthings team demonstrated our latest product, the Airthings Hub which will allow you to monitor your air quality in your home, from anywhere and at any time.
Armed with knowledge you can take a few simple measures to improve your indoor air quality – such as ventilating your building regularly, replacing old furniture and equipment, and probing those annoying hard-to-reach places for mold and dust (which can create serious air quality problems if allowed to fester). Our devices can play a vital role in a holistic air quality program and give you the information you need to make the right decisions.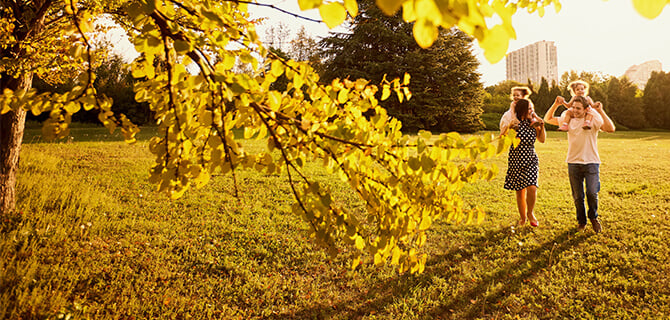 We may have already taken steps to improve our fitness. Perhaps we've joined gyms, enrolled in running clubs, or downloaded apps to share our progress with our friends. But many of us are still lagging behind when it comes to the quality of the air we breathe, and this has consequences beyond our next Insta photo.
By taking some positive decisions, we can get a grip on the situation and make changes that will have a long-term benefit.
To find out more about the new Airthings Hub we launched at CES 2020, click here.