With a keen interest in our United States customer base, we at Airthings thought it was a natural fit to become a member of the American Chamber of Commerce, Norway. Recently, we hosted the AmCham Rising Leaders Event at Airthings HQ. The program brings together student leaders and young professionals, aiming to promote diversity and create connections with relevant local companies. Find out more about the successful event below.
---
Rising Leaders at Airthings: Hearing From People Who Have Actually Done It!
Rising Leaders participants assembled at Airthings' new Oslo headquarters for the program's February meeting. With the company fresh off having its Wave Plus product named to TIME Magazine's Best Inventions 2019 list, CEO Øyvind Birkenes and CPO Erlend Bolle began the meeting with presentations that took attendees through Airthings' incredible journey from Norway-based startup to international scaleup, in addition to discussing the art of leading a high growth international company and the importance of empowering employees.
The presentations were followed by a highly engaging group discussion where program participants asked questions about the company's founding, the Norwegian startup/scaleup scene, and global team building, followed by a reception with representatives from Airthings and AmCham member companies.

From Norway-Based Startup to International Scaleup: The Airthings Story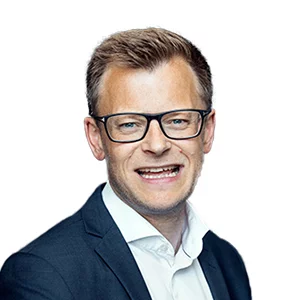 Bolle, one of the company's founders, kicked things off with a candid, humorous retelling of how Airthings came to be.
"After working at CERN, I was thinking I really wanted to start my own business. One day, when I was off in the wilderness, I got the phone call I'd been waiting all my life for – a phone call that said, 'Let's do it, we should start something.'"
From there, Bolle and his colleagues identified radon detectors as an area in desperate need of innovation, noting that the testing kits most people were using at the time had changed little from the original detectors in the 1960s. With grant funding from Innovation Norway and the Norwegian Research Council, they bootstrapped the company for the first seven years.
At first, however, the response from retailers was tepid. "It was a bit like we were the new kid on the block, and people didn't want our product." On the other hand, internet sales quickly began to increase, at which point Bolle notes, "We really began to understand that this idea of ours was scalable." Flash forward a few years later, and the company has established offices in Chicago and Quebec City, in addition to being on track to do well over NOK 200 million in sales in 2020.
Building Culture – Exceeding Expectations by Empowering Employees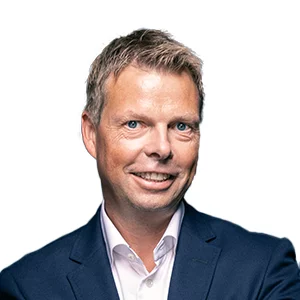 Bolle was then followed by CEO Birkenes, who dove into the importance of being involved and engaged as a CEO – whether it is talking to consumers at trade shows or truly being a part of the Airthings team.
"To me, it is very important to have a flat, open, and international culture. We want to be a big global player, but we know we can't do that with just a "Norwegian" mentality. We knew we needed a global footprint and global perspectives on our team, and that's why we're hiring the best talent from around the world and bringing them here to Oslo."
Birkenes then discussed what he found important as a leader. Culture was a key focus, and Birkenes explained that he found it critical to "provide employees with goals that engage them and allow them to do something special, instead of simply telling them what needs to be done." To close, Birkenes concluded that all of these aspects were integral components of the company's global focus and reflective of their unyielding commitment to "thinking big."
How did you do that? Rising Leaders Participants Discuss Corporate Evolution and Growth with the Airthings Leadership
After the presentations, Rising Leaders participants had the opportunity to engage Birkenes, Bolle, and Consumer Marketing Manager Lauren Alkire in a frank discussion about their unique Airthings experiences and how the company gained market traction in an area that is not as visible as food delivery, music streaming, or transportation.
"I really like to think that we have played an important role in raising awareness about the dangers of radon, which causes about 21,000 lung cancer deaths each year alone in the United States. In this area, we are very proud of our partnerships with organizations such as the American Lung Association and Kreftforeningen – we're not just selling a product, we're making an impact," Bolle noted.
The Airthings team further discussed a wide range of topics, including sustainability, GDPR, and the steps the founders took to get the company up and running.
"This event was incredibly interesting. It is one thing to read about how you 'should' start a company in a textbook – it is another thing entirely to hear from people who have actually done it," concluded one program participant.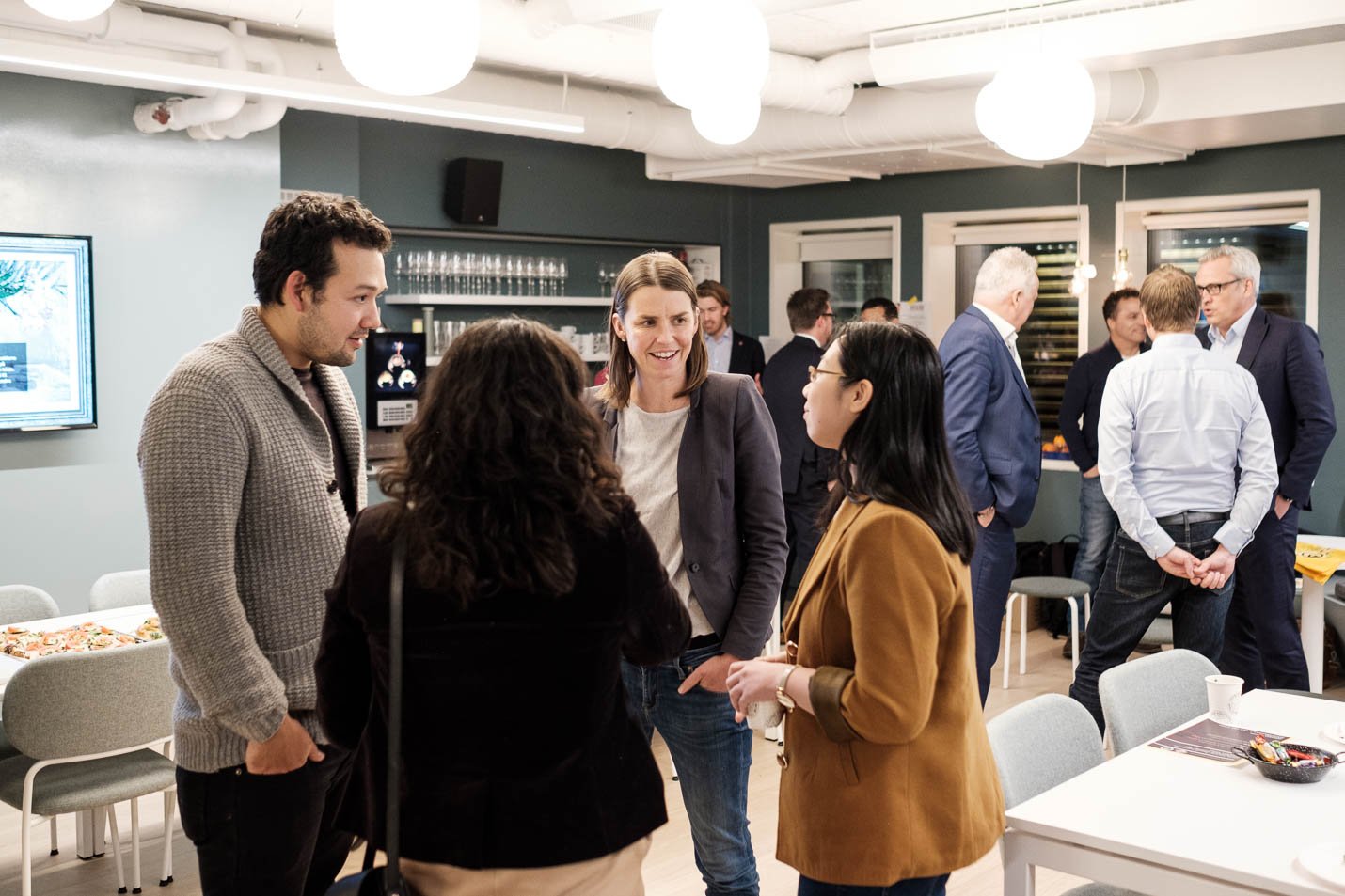 Find out more about AmCham Rising Leaders here