Radon fan - things to think about!
Top things to think about before buying a radon fan system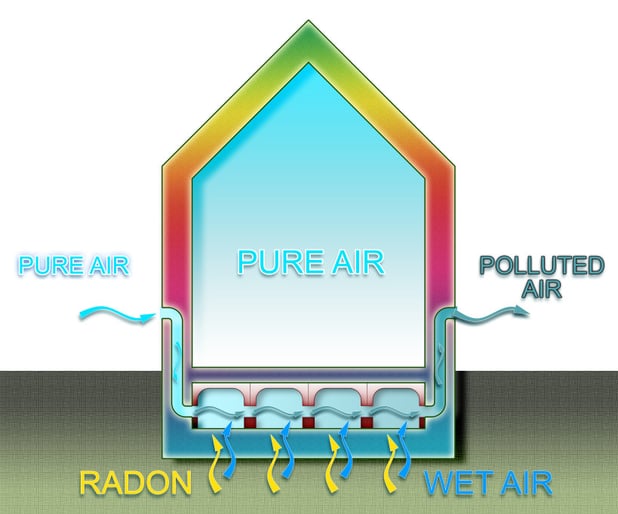 1. Where do you want the radon "chimney"?
Radon gas has to be transported from its source to somewhere outside your home. There are two primary ways of doing this, a small, four inch pipe going through your roof, or one that goes along the side of your home to the roof. What works best for your home will depend on structure and age of your home, as well as the look you want.
2. Selecting the best radon fan
To transport the radon from below your home you will need a radon fan. There are many radon fans on the market. They differ in suction, price, and noise. Here are the top 3 radon fans on Amazon:
RadonAway RP145 Radon Mitigation Fan - 4.6 stars

Fantech HP 2190 HP Series Inline Radon Fan, 4" Duct (163 CFM) - 4.6 stars

Systemair HP190 Radon Fan 4/5"Duct a" 157 Cfm - 4.6 stars
3. Setting up the sump cover / sump pump
To capture the radon gas below your home you'll need to somehow seal off any cracks and lead the gas to a sump cover where you then attach the pipe. By turning on the fan you are creating a negative pressure that will effectively suck the radon out of the foundation of your home and to a safe place outside where it will not cause harm.
4. Continued testing
After installing the radon system, you will need to check if it works. The best way to test is with a digital radon monitor that shows you daily, weekly, and long-term averages. This is one of the few ways to keep the family safe over time. One such device is the Corentium Home.