(Oslo, Norway – October 27, 2022) Airthings (AIRX), the global leader in air quality monitoring and energy-saving solutions, today announced its financial results for the third quarter of 2022. Sales revenue came in at USD 10.1 million, up 10% year-on-year and in the high end of the revenue guidance range of USD 7.0-11.0 million issued in July.
Gross profit amounted to USD 6.1 million in the quarter (5.8), corresponding to 60% gross profit margin. EBITDA showed a loss of USD 0.2 million (-0.4), whereas profit before tax was USD 0.4 million (-0.6). This reflects positive net financial items in the quarter, supported by foreign exchange gains.
"We are glad to report a sharp rebound in revenues from the second to the third quarter. This both reflects continued strong growth in Airthings for Business but also good end-customer demand in the Consumer segment and a return to healthier inventory levels at key retailers," says CEO Oyvind Birkenes in Airthings.
Revenues from Airthings for Business came in at USD 3.2 million in 3Q22, up 135% year-on-year including one major hardware contract of USD 1.7 million. Consumer revenue declined 13% year-on-year to USD 6.4 million, although new consumer device registrations continued its positive trend with 26% growth from the same quarter last year. The smaller PRO segment remained weak with stable revenues year-on-year at USD 0.4 million.
Annual recurring revenue (ARR) increased 66% year-on-year to USD 3.4 million, of which Airthings for Business accounted for USD 2.3 million.
As heightened market uncertainty remains, the company continues to provide a wider revenue guidance range of USD 9.0-13.0 million for 4Q22. ARR is expected to reach USD 3.5-4.0 by the end of the year.
Practical arrangements:
The 3Q 2022 will be presented by CEO Oyvind Birkenes and CFO Jeremy Gerst at 08:00(CET) at Airthings ASA headoffice, Wergelandsveien 7, Oslo, Norway. The presentation is open to the public and can also be followed via the following link: https://events.webcast.no/airthings/presentations/3q-2022-presentation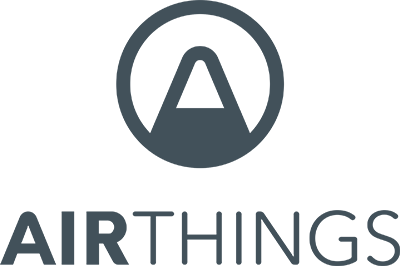 For questions or interview/meeting requests, please contact:
Oyvind Birkenes - CEO
T: +47 922 43 551
E: [email protected]

Jeremy Gerst - CFO
T: +47 455 11 103
E: [email protected]
About Airthings
Airthings is a global technology company and producer of award-winning radon and indoor air quality monitors for homeowners, businesses, and professionals. Founded in 2008, Airthings is on a mission to ensure that people around the world recognize the impact of indoor air quality and take control of their health through simple, affordable, and accurate technology solutions while optimizing energy consumption in buildings. Airthings' products have made radon detection and indoor air quality monitoring easy to deploy, accurate, and user friendly, and have received several accolades including the TIME's Best Inventions award and CES Innovation Award Honors. Headquartered in the heart of Oslo, Norway, and with offices in the US and Sweden the company has over 130 employees from more than 35 nationalities—and counting. To see the full range of Airthings indoor air quality monitors and radon detectors or to learn more about the importance of continuous air quality monitoring, please visit airthings.com