(Oslo, Norway – July 14, 2023) Airthings (AIRX), the global leader in air quality monitoring and energy-saving solutions, today announced its financial results for the second quarter of 2023. The company recorded sales revenue of USD 7.5 million in 2Q23, up 9% year-on-year and down 15% quarter-on-quarter in what is typically the slowest quarter of the year.
Gross profit came in at USD 4.6 million, corresponding to a solid 62% gross profit margin (GPM). This compares with 56% in 1Q23 and 61% in 2Q22. EBITDA showed a loss of USD 2.7 million, compared to a loss of USD 5.4 million in 2Q22.
"Airthings delivered year-on-year growth despite seeing that distributors remain cautious in a generally guarded investment environment. We continue to make commercial headway, as underpinned by the expansion in the California school market with 5,000 units sold in the second quarter, and with our new Rentokil Initial partnership" says CEO Øyvind Birkenes in Airthings.
Consumer revenue came in at USD 5.0 million in the quarter, up 14% year-on-year. Device registrations for connected products showed a 28% year-on-year increase, indicating strong sell through to end-customers partly supported by promotional activities. Gross profit margin for Consumer remains somewhat affected by the promotions at 58%, flat compared to 2Q22 and up from 49% in 1Q23.
Revenues from Airthings for Business came in at USD 2.0 million in 2Q23, down 2% from 2Q22 and up 13% from 1Q23. Gross margin amounted to 67%, up from 63% in 2Q22 and down from 69% in 1Q23. Annual recurring revenue (ARR) increased 25% year-on-year to USD 4.0 million.
"Airthings have taken several important steps in 2023 to navigate through short-term uncertainty and deliver long-term growth. Our strategic pivot is showing promise, and while it will take time for full effects to materialize, we are already seeing increased sales from our internal channel, new product launches, and improvements in our operational expenses. Concurrently, we are observing regulatory tailwinds expected to boost demand over the coming years" says Chairman of the Board Geir Førre.
For the third quarter 2023 the company expects revenue within the range of USD 9.0 – 12.0 million, with ARR of USD 4.1 – 4.4 million expected at the end of 3Q23.
Practical arrangements:
The 2Q 2023 will be presented by CEO Øyvind Birkenes and CFO Jeremy Gerst at 08:00(CET) at Airthings ASA headoffice, Wergelandsveien 7, Oslo, Norway. The presentation is open to the public and can also be followed via the following link: https://events.webcast.no/airthings/presentations/2q-2023-presentation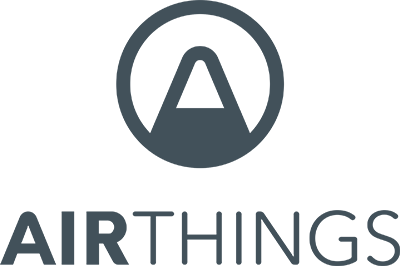 For questions or interview/meeting requests, please contact:
Øyvind Birkenes - CEO
T: +47 922 43 551
E: [email protected]

Jeremy Gerst - CFO
T: +47 455 11 103
E: [email protected]
About Airthings
Airthings is a global technology company and producer of award-winning radon and indoor air quality monitors for homeowners, businesses, and professionals. Founded in 2008, Airthings is on a mission to ensure that people around the world recognize the impact of indoor air quality and take control of their health through simple, affordable, and accurate technology solutions while optimizing energy consumption in buildings. Airthings' products have made radon detection and indoor air quality monitoring easy to deploy, accurate, and user friendly, and have received several accolades including the TIME's Best Inventions award and CES Innovation Award Honors. Headquartered in the heart of Oslo, Norway, and with offices in the US and Sweden the company has over 130 employees from more than 35 nationalities—and counting. To see the full range of Airthings indoor air quality monitors and radon detectors or to learn more about the importance of continuous air quality monitoring, please visit airthings.com